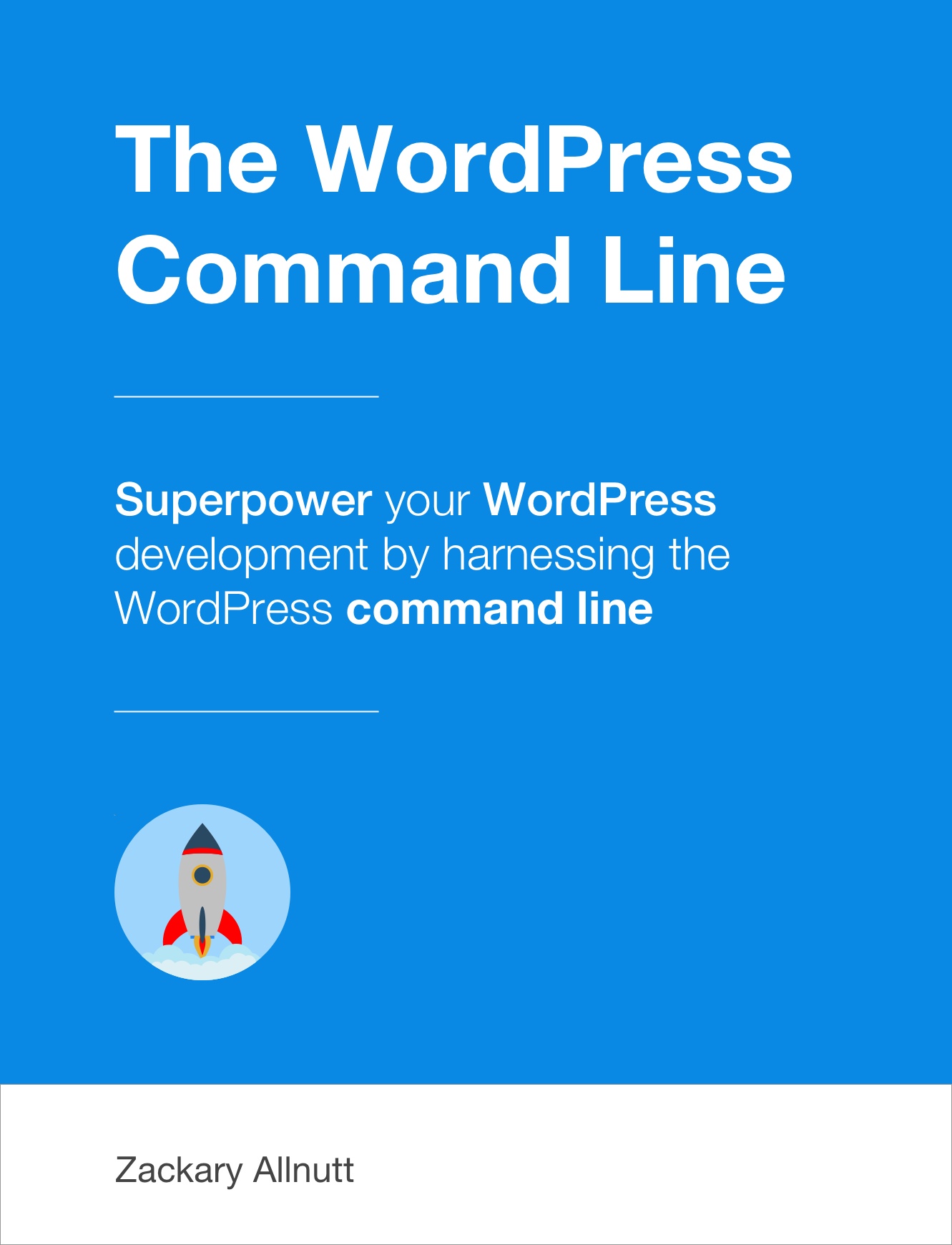 Table of contents

Intro

Scripts
Using the terminal
Usefull tools without using plugins
Remote managment

How it's written
The basics
Setting some defaults
Installing WordPress

Creating the project folder
Downloading WordPress
Creating the config file & database
Installing
That's it!

Serving your site
Managing plugins

Install a plugin

From the WordPress repository
Deleting it
Install from an URL
Install an older version
From your harddrive

Updating
Deleting a plugin
Plugin info

Manageing themes

Installing themes
Updating themes

From the repository
From your harddrive

Backups, restore & migration

Vanilla vs Plugin
The basic database commands
Rolling back the database
Creating a backup
How to archive and unarchive your project

VersionPress
Warning
Install
To rollback

Scripted backups

Planning it out
The basics
Creating the script

Multiple Project Backups
Automatic Backups
Common tasks

Changing options – site url and home url
Change a users password
Create a new user
Regenerate thumbnails

Portable WordPress
Change your site url.

Giving it a whirl
backup
Change the options
Change any references
The WordPress Command line, by example
Get more work done by utilising the amazing tool, WP CLI. This is a wonder tool for WordPress professionals and it's not being used to its full potential.
This course is going to be the ultimate guide to using and benefiting from the WP CLI.
Did you know that with the WP CLI, you can remotely or locally via the command line:
– Update, remove and install plugins remotely
– Create and run custom commands?
– Regenerate thumbnails remotely
– Change options like your site url
– Download, install and serve a WordPress
In the book, we will
– Scaffold a new WordPress local install
– Create defaults for local projects
– Serve the WordPress site locally without the use of a LAMP/MAMP stack, ie, no apache.
– Manage plugins
– Manage themes
– Create backups and project archives
– Automate backups via crontab
– Set php options
Under our "Common tasks" section, we'll cover
– Change your home and site url
– Update a users password
– Create a new user
– Search and replace strings
– Regenerate thumbnails
All via the command line.